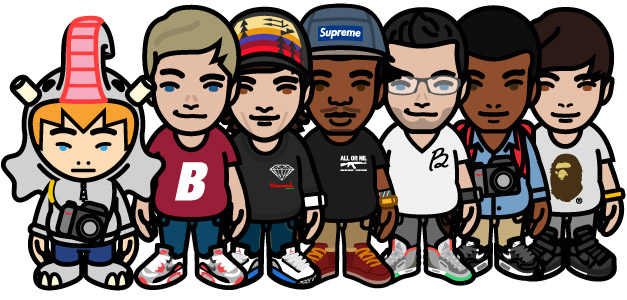 [dropcap]A[/dropcap]hoodie.com's main focus is on the written content on our blog, which makes writers our foremost priority in terms of contributors. They make up the substance of our content, and are the representatives of our website, meaning that if you suck, we suck with you. If you have what it takes to produce high quality posts on new and interesting topics, then we're interested in hearing from you. Our ideal applicant is detail-oriented (as in they actually read over what they write before they submit it), receptive to criticism and revision from our more experienced writers, open-minded to new ideas and assignments, and well-versed in English.
Applicants are also required to submit one sample of original written work, one of which must be a prospective post under 400 words for the Ahoodie.com blog, with an accompanying featured image. You must also include a brief explanation of why you would make a valuable addition to the team.
Although writing on Ahoodie.com is to have fun, being here has it's perks, including your own avatar, ahoodie email, ahoodie profile, media passes and other benefits for senior members.
You can expect a decision to be made on your application by email in 3 days.
EMAIL US THE APPLICATION AT:  JOIN @ AHOODIE.COM (remove spaces)